Is everyone aware of why the internet is very relevant in present time? Way back, when the main source of news was newspapers, nobody thought they wouldn't have to wait to be informed. Here we are today, where news are merely a click away.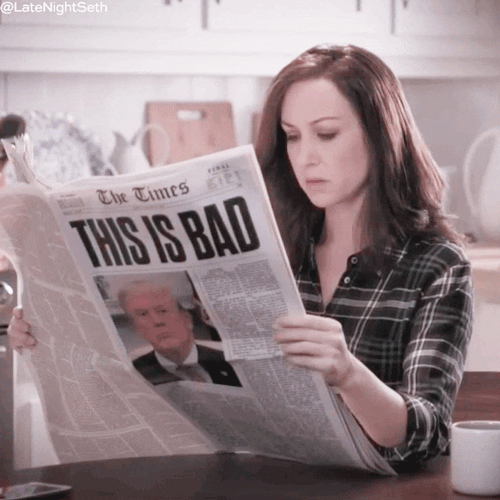 But, enough about news, the internet is so much more than a news source now. Though it's true that it's mainly used to reproduce news and media, it is mostly a form of entertainment and communication. Now it is rare to make or take phone calls for anything other than emergencies, so we just talk through other sources(such as: instagram, whatsapp, imessage, messenger, twitter, the list goes on and on). People used to wait for their pictures to be developed before they could annoy their friends and family with vacation photos, now they just post it instantly. (saving everyone the trouble)
There isn't anything you can't do on the internet nowadays…
Stream videos? Youtube
Stream movies and shows? Netflix, Hulu, Primevideo/Amazon (there's probably more)
Share and view pictures and videos and talk to friends? Instagram, Facebook, Twitter
Read the news? New York Times, The Guardian, El Nuevo Día, El País (and pretty much everywhere else)
Satisfy your curiosity on literally any topic you can think of? Google, Bing, Yahoo, Ask 
However…despite providing entertainment, the internet can be a vice, an extreme distraction.
This addiction has been going for a while now… Don't just take my word for it, take a look.
We millennials are more self aware than you'd think.
Let's keep things vague for now, all the while allowing the numbers to do the talking…
To sum things up, the internet is a neutral atmosphere at best; it is equally good as it is bad. It brings people together, but it can also be a weapon against them, tearing them apart. It is full of possibilities, and it's up to us to choose what to do with them. Let's acknowledge that fact, but proceed with precaution, the world is full of evil. There are so many things that could be distorted and so many things that we should know but get censored along the way.
Now, for me, it is relevant in the sense that I often use it for the purpose of entertainment, communication and information. If I could calculate an exact number of hours total I spend on the internet, I would guess that it would amount to an average of more than 12 hours or so. Don't judge, that's probably the average total for someone in my age group.
This article has been yet another test subject for class, feel free to check out other stuff during your visit!
click the lil' "I wanna join!" button, if you want to…well, it's kinda self-explanatory.
Ale out.